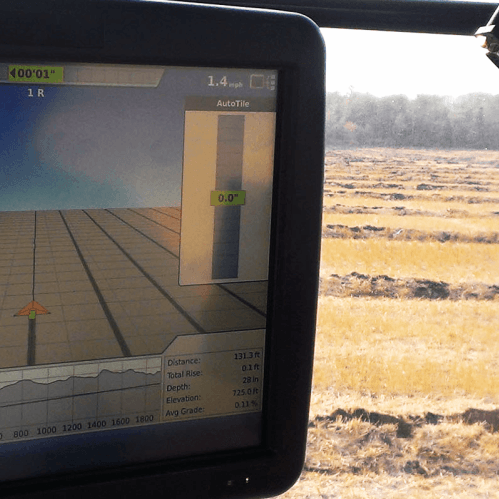 Elevation Mapping & Data, Surveying, & Farm Drainage Design
LiDAR Elevation Data & Mapping

RTK Elevation Survey

Ideal Ditch Mapping for Ditch Assist

Surface & Tile Drainage Design

3D Land Level Design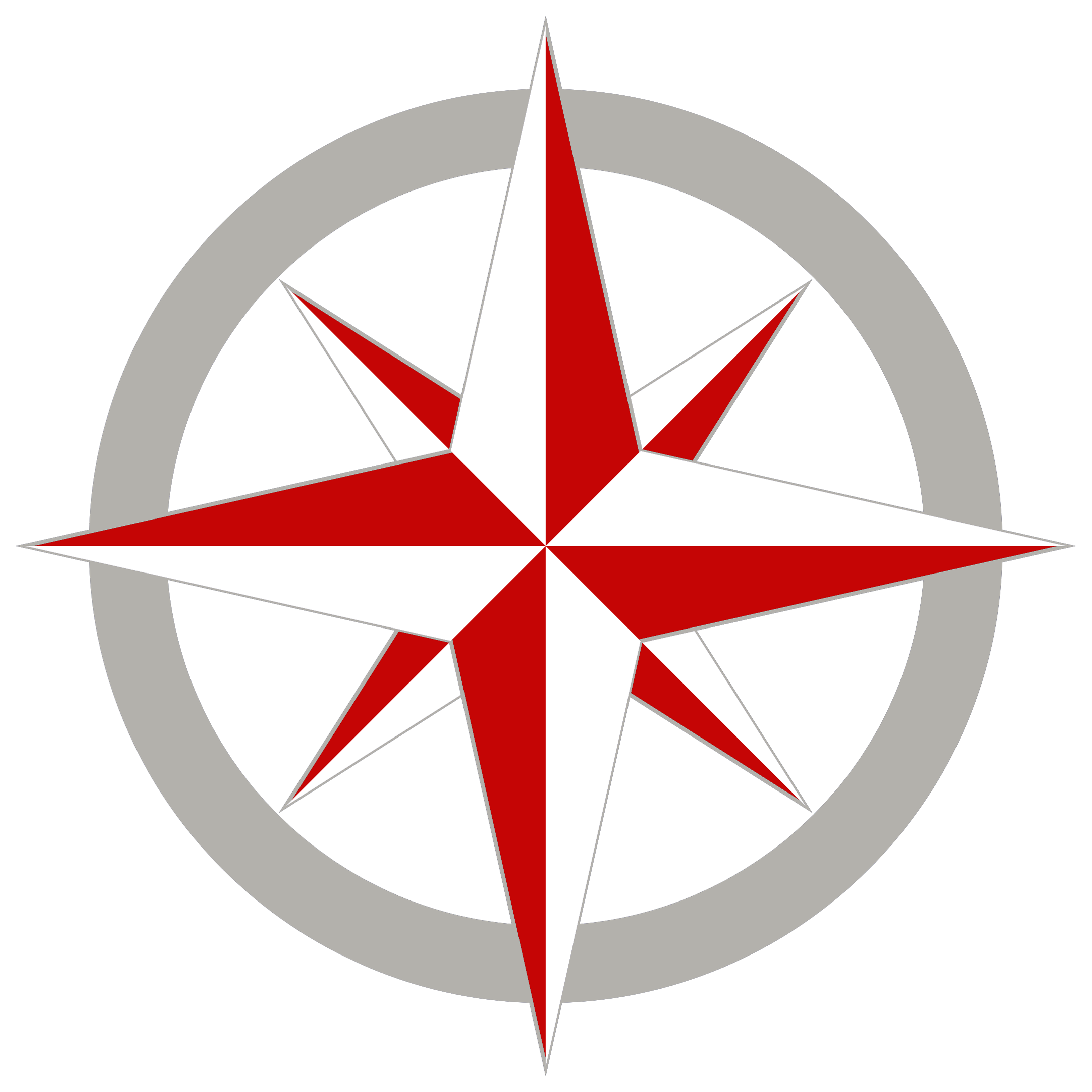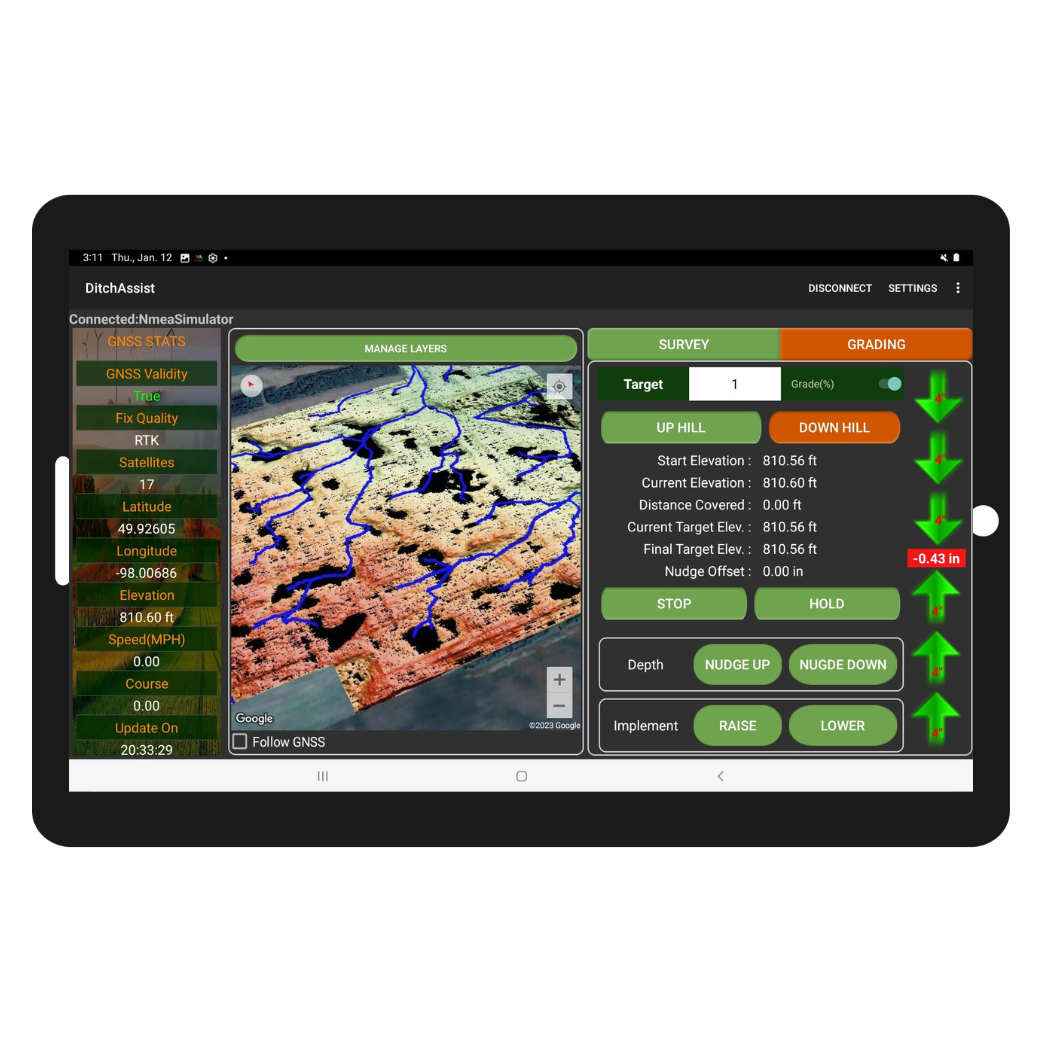 Using LiDAR or RTK elevation data, we will model your field's natural drainage. Following these routes while ditching will provide the optimum surface drainage perfromance with the least amount of earth-moving.

For Ditch Assist owners we supply you with map overlays that you can easily follow while ditching
Optimum routes to follow to create drains
Most effective drainage with minimum earth moving
Identify depression areas
Overlay maps in Ditch Assist for easy ditching
TILE DRAINAGE DESIGN SERVICES
Our professional tile drainage designs will make tiling yourself a reality. Let us design your tile system, calculate the required pipe sizes, and tell you what you need. We also supply you with install parameters (minimum, maximum, and target depths for mains, sub-mains, and laterals) for Intellislope so you know what you need to do on every run – no nasty shocks when something doesn't line up!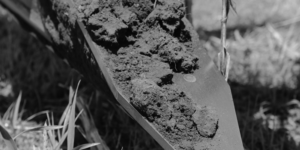 Tile designs that maximize your ROI
Pattern tile or target specific areas
We calculate pipe sizing and amounts required
Install parameters provided for Intellislope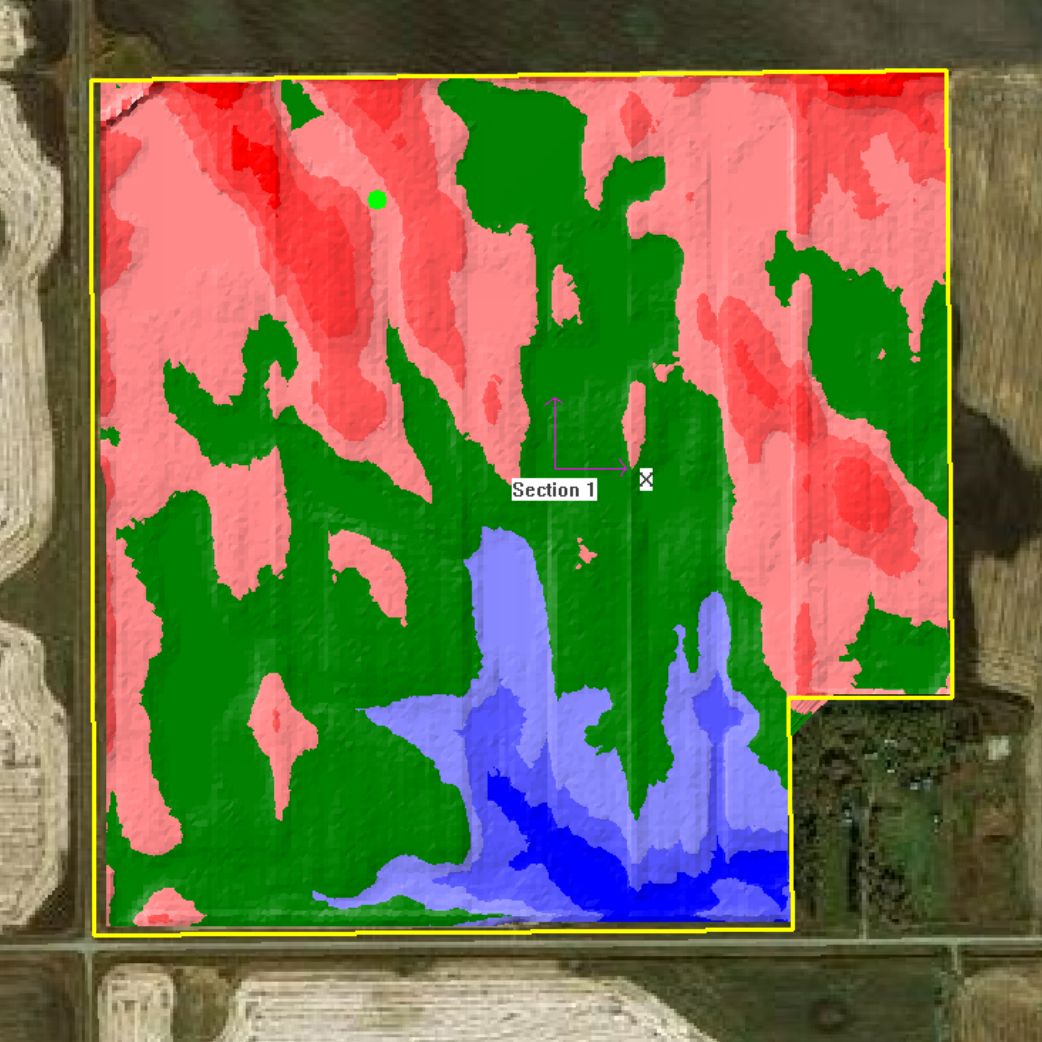 3D Land Level Designs for Ditch Assist
An alternative to surface drainage that is popular in many regions is land leveling. Unlike traditional leveling planes that require significant earth moving and disturbance, we can design a best-fit surface. This fills in depressions, and gently grades specific areas so that the entire field drains to the edges and there is nowhere that water can pond.

Ditch Assist and Trimble Field Level II owners can load these designs and undertake whole-field or target area land forming themselves without needing a contractor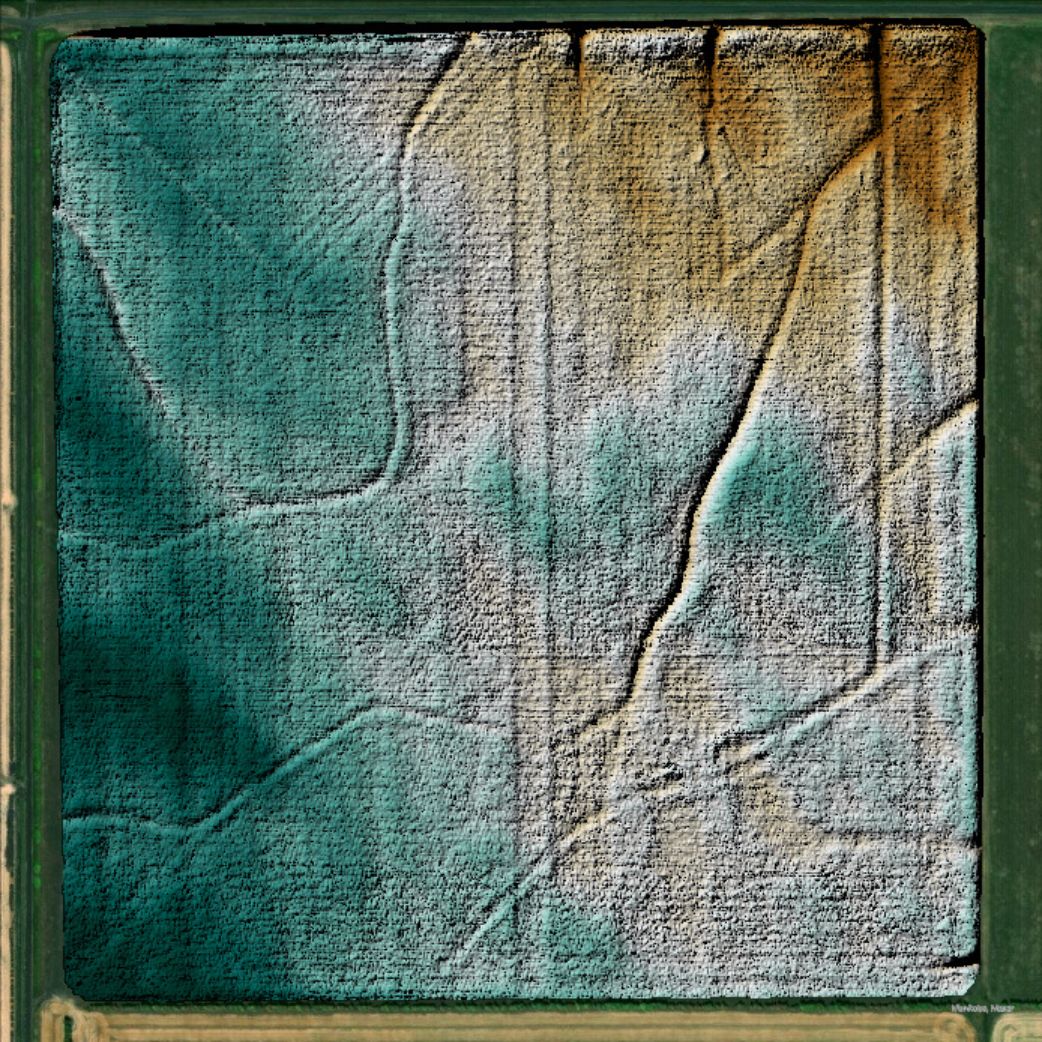 Where available in Manitoba and Alberta we will create detailed elevation maps of your field(s) using high-resolution LiDAR data. Data may also be used in Ideal Ditch, surface & tile drainage design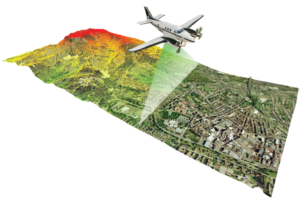 High accuracy, high resolution elevation data
Significantly lower cost than RTK survey
High quality printed & digital maps
Use data in your own software or our other design services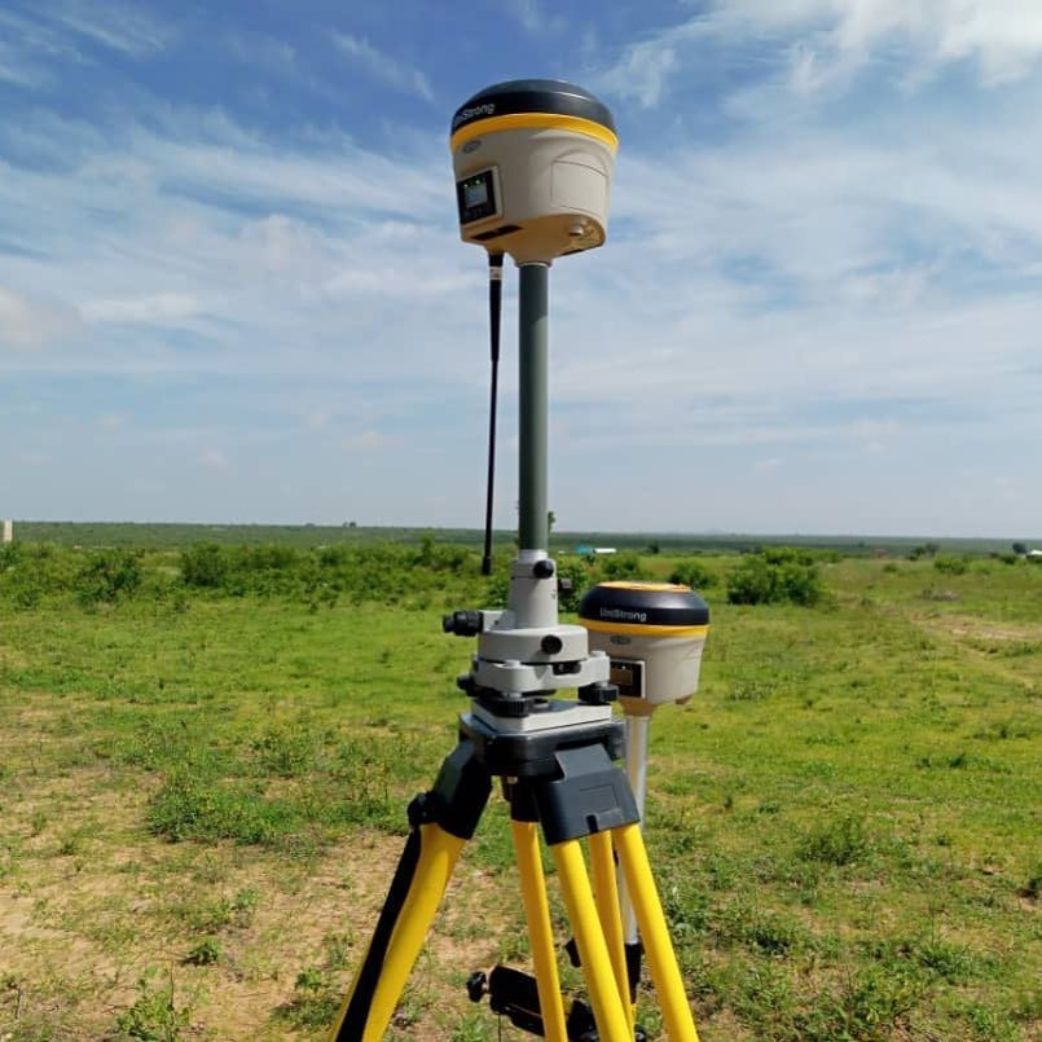 In most areas of Manitoba and Saskatchewan we are able to provide high-accuracy RTK elevation surveys. Using survey-grade equipment we will map the elevation of fields and surrounding features to create high-resolution data suitable for terrain modelling and subsequent tile or surface drainage design.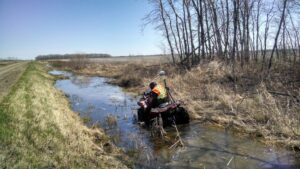 High accuracy, high resolution elevation data
Experience in providing this service since 2008
Most accurate data option for tile drainage design